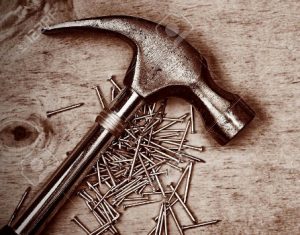 "Custom Picture Framing" is a short and fancy way to say we can frame anything. From an article you just clipped out of a magazine to a historic artifact or museum quality painting.
Some frame shops use cheap woods and plastics stapled together by a machine and shipped to them.
We take pride in using quality hardwoods like oak and cherry. Then join each corner, in house, using a time honored tradition so they all fit tight and secure. Built to last a lifetime.
Other shops take a quick measurement and order their frames to a standard size. Maybe it fits right, maybe it doesn't.
We measure your item to within a sixteenth of an inch and make sure your frame fits precisely. Then it's built to the highest professional standards.
In our case, custom framing also speaks to the fact that C.R. Frames has over 25 years of experience working with all kinds of items. In addition to a wide variety of wood and metal frames at your disposal, we also do specialty framing services such as Shrink-Wrap, mounting and stretching. French matting or a real fabric covered mat can add that formal touch. Plexiglas boxes can be made any size or depth to accommodate dimensional items, textiles or that unique piece of art. You can even add a splash of color on your walls with an array of different mats.
Lets face it, whether you want to frame something inexpensively or choose a 23 karat gold leaf frame that you would be proud to pass down for generations, C.R. Frames has it all. The choice is yours.